SunSeeker Doors are installed by our in-house trained teams to ensure that quality is maintained. When we first started, we allowed third party contractors to install our doors, which had erratic results. For the past 15 years, we have controlled all aspects of design, manufacture and installation, with very few issues arising from the thousands of clients we have serviced.
More recently, we have seen a number of companies entering this market, many of them much larger than ourselves. Some of our high-profile competitors are British dealerships of door companies in the United States and Europe. When you buy a SunSeeker retractable door, you have the full service that we provide with every made-to-measure installation.
Sunseeker Doors:  The Leaders in Door Technology/Innovation… judge for yourselves.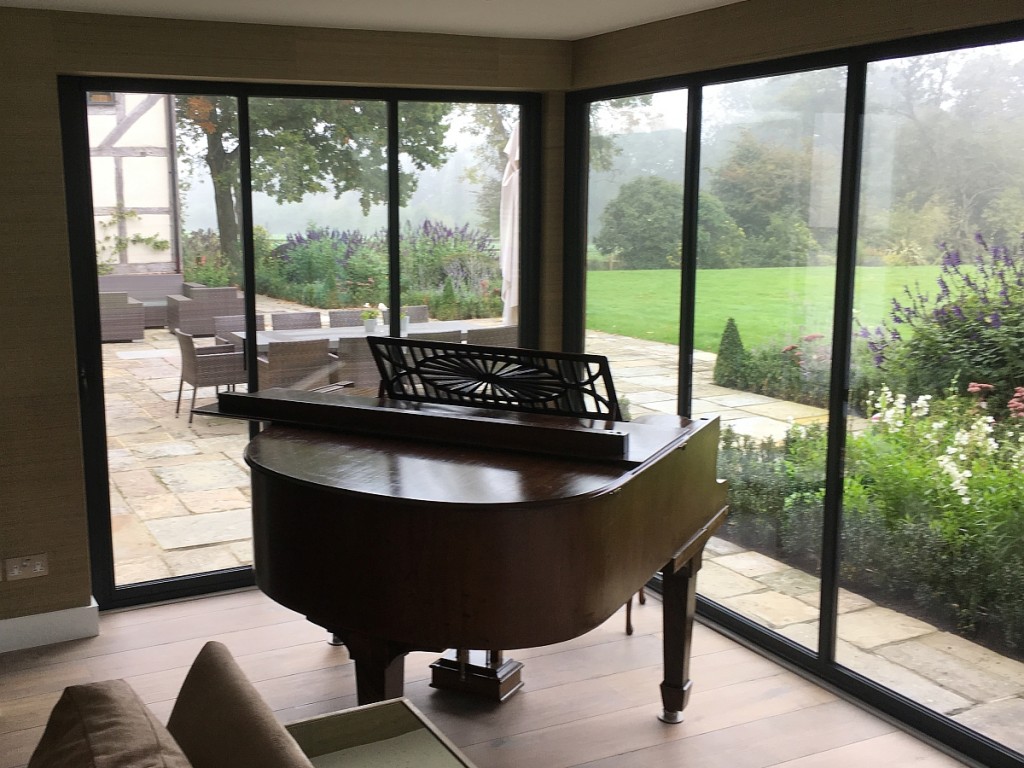 The benefits of our UltraSlim Doors:
unbeatable Frame sightline of 19mm per door frame
unique male & frame interlocking each frame; gasket
unique door locking mechanism, by way of a full compression lock system, to ensure the interlocking of each frame & water tightness
flush floor fitting made possible by our unique Teflon strip and the unique water draining system
self-lubricating Teflon used for door panels to glide along – no use of nylon or metal wheels, etc. that might result in failing, rusting, noise & raising the height of the bottom profile of the door panels
All the above features have been designed by Sunseeker Doors, resulting in the unique unbeatable product: Sunseeker UltraSlim Door systems. Others have tried to copy and are following in our wake.
Ultra Slim doors are our most popular doors but we continued with our innovative technology create Frameless Double Glazed Doors. The double-glazed door slide and turn panels have no side frames and are fully compliant outside doors, manufactured only by Sunseeker Doors. All the benefits of UltraSlim doors in a Frameless Glass Door.