Householder Development / Permitted Development Rules
The Permitted Development rules, introduced in 2013 and due to expire at the end of May 2019, have now been made permanent. This gives homeowners the ability to extend their homes without having to apply for full planning permission. More than 110,000 extensions were completed under the previously temporary rules.
Homeowners can now build a single-storey rear extension on their property of up to 6 square metres for terraced or semi-detached homes and up to 8 square metres for detached homes. These are subject to other rules so please check with your Local Authority.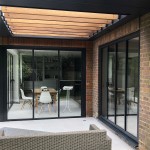 Many of our patio door installations are in new extensions that are being constructed. Planning departments refer to these as Householder Developments. According to the government: "Householder developments are those developments to a house which require planning permission such as extensions, loft conversions and conservatories".
The report provides statistics of the number of applications and decisions, most of which were granted. The Spring 2019 figures have not yet been published but there were 56,500 decisions on householder developments for April-June 2018 with Authorities granting 91% of applications. District level planning authorities in England also received 118,100 applications for planning permission from April to June 2018, of which  94,300 were granted.
We are sometimes asked about FENSA.
Fensa is a private company that confirms a standard of compliance, which is used by house owners to show compliance; a Fensa Certificate is not a legal requirement – but compliance is.
As SunSeeker Doors is a design & manufacturing company, not a dealer, we issue our own compliance certificate to our customers.
We look forward to our doors being part of your future plans.