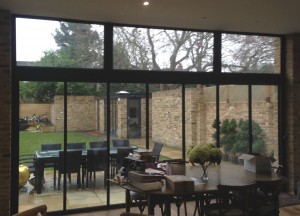 The family in this home will be able to enjoy a panoramic view of their garden this Christmas, through two sets of SunSeeker UltraSlim doors. It would be enchanting to watch snow falling whilst sitting comfortably and cosily indoors but, this year, it's more likely to be mild. Perhaps temperatures will be high enough to enjoy opening the doors wide for a while!
As can be seen from the view from the patio of one door set, the main door is open. From inside, this will be the right-hand door, opening out towards the poperty boundary on the right. This means that the next door along can then slide towards the space on the right and also open out to the right, thus accommodating a double-width access space to walk through.
By sliding any of the remaining doors along the guides, the access space (or spaces) can be set anywhere along the aperture. Alternatively, more of the doors can be slid towards the right then opened to create a wider gap or a greater number of smaller gaps. For a visual illustration of how this works, please watch the short animation of how to open UltraSlim doors.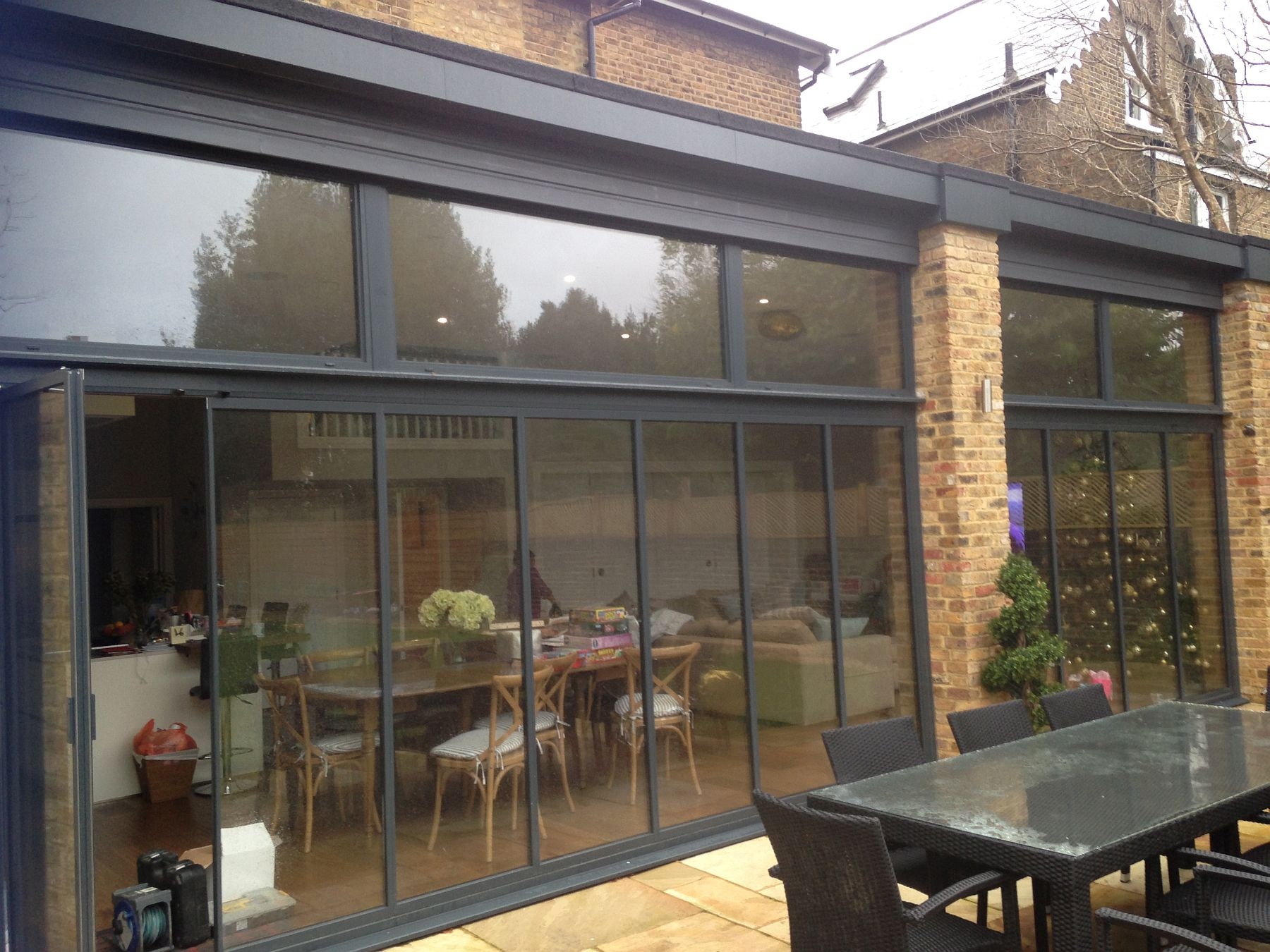 Link to more photographs of fully retractable kite-marked double-glazed UltraSlim sliding-pivot patio doors installations.