Home improvement is one of the industries that has grown during 2020's Covid-19 difficulties and the choice of doors and suppliers can be difficult for home-owners who are planning their home improvements.
Throughout 2020, we've all struggled to make the best of our time. Instead of spending thousands of ££££ on holidays, some home-owners have saved enough money to invest in their property: loft conversions, new bathrooms or kitchens, extensions, landscaping, new patios or decking and, of course, doors to the new garden patio or terrace.
Identifying which services to use has been somewhat daunting, though. Many companies have had difficulties with supplies, distribution and managing staff levels under ever-changing guidelines and legal requirements. Most existing or potential new customers are aware of these issues but, sometimes, panic sets in if there is no immediate solution, which is completely understandable in some cases.
SunSeeker door systems are unique and, therefore, we have had a good number of enquiries but cannot always install our doors quickly, especially when staff members are ill or isolating. Similarly, maintenance requests are often urgent and require scheduling in as soon as possible, even though there is often no income generated – yet we may have to send a team on a half-day trip for a 15-minute resolution. It's a necessary part of customer service but, as with all business, we need to make a profit to reinvest in the company's future.
About Our Doors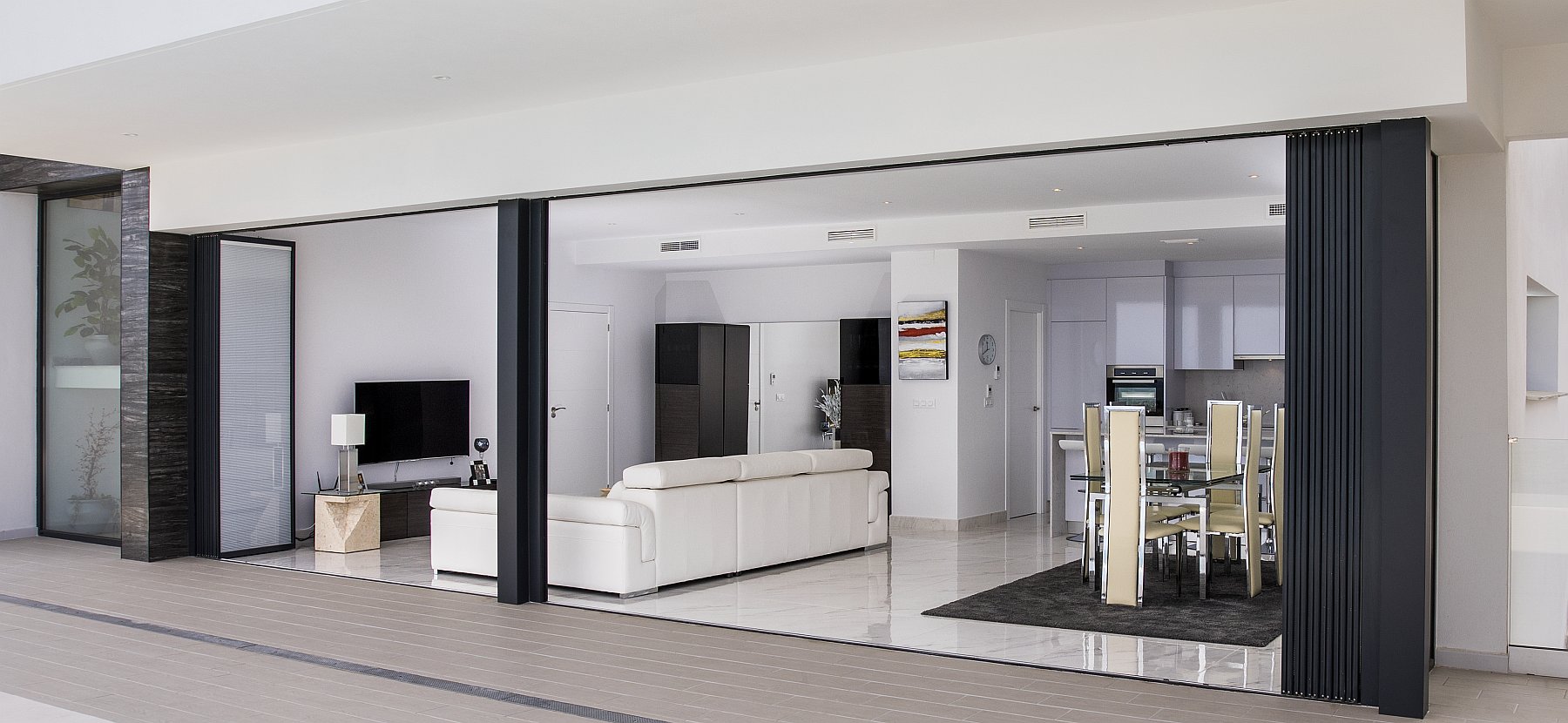 The door systems that we design, manufacture and install are all fully retractable in under a minute – an essential feature for frequent use. Our UltraSlim range will enable you to open up your home to your garden by 'removing the wall' or you can just use the personal door when days are not so nice.
For a contemporary look, increased thermal efficiency and more natural light into your home, choose SunSeeker UltraSlim.
Useful links for Covid-19: UK Government / NHS