Slide & Pivot Doors, Slide & Stack Doors, Slide & Turn / Slide & Swing Doors – whatever you want to call them – were inspired by Frameless Glass curtains which were popular in Spain in the 1st decade of this century. These were single-glazed enclosures for balconies when cool or wet weather crept in.
SunSeeker Doors developed these in the UK in 2008, using tempered glass, which was suitable for outbuildings (e.g. swimming pools) and commercial applications (e.g. shopfronts) as well as internal room dividers.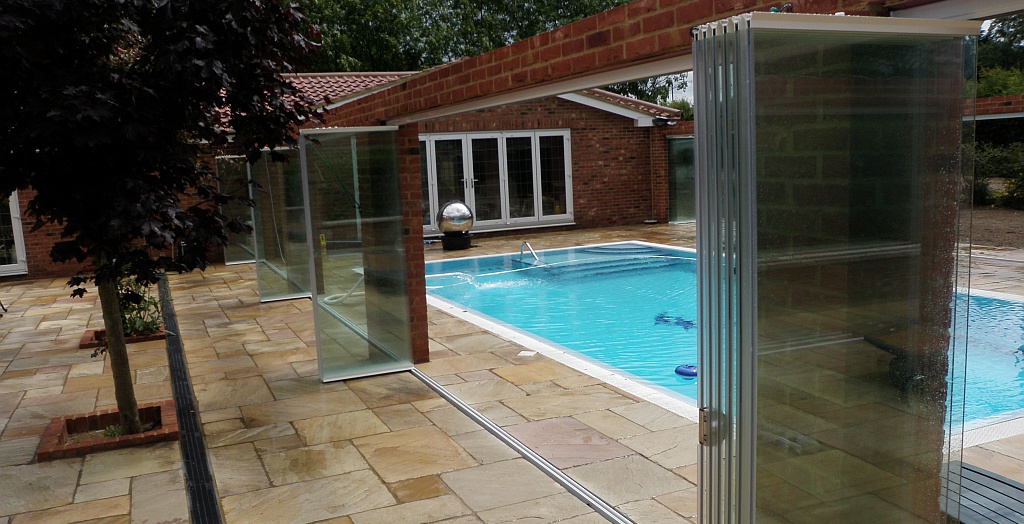 In 2009, we designed and installed our first hingeless double-glazed system for a client's home extension project in Sandbanks. Following successful pilot installations, we launched SunSeeker UltraSlim Doors in December 2009 and have continued to improve the product during the past 12 years. UltraSlim refers to the 19mm frame width that replaced the bi-fold door frames. This was possible as there were no frame-mounted hinges necessary between any of the doors.
We aim to be competitive on price and, even though other companies have jumped on the bandwagon with large corporate backers and nationwide advertising campaigns, we remain a family-run business with low overheads and experienced team leaders who know the industry and product inside-out.
Our innovative designs have paved the way for homeowners to enjoy their lifestyles with our contemporary, ultra-slim frame slide-pivot-stack doors, just as they did when we developed and introduced slimline aluminium bi-folding doors almost 20 years ago,  in 2003.
SunSeeker Doors – always ahead of the rest. Happy to quote for your installation of our UltraSlim slide and turn patio doors from the original designer/manufacturer.