One-off Opportunity: Pair of Contemporary Glass 'French' Doors
For Sale: Ready-to-install UltraSlim 2-Door Set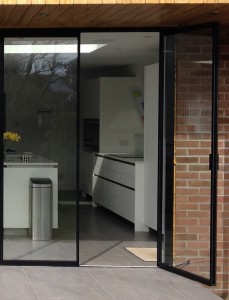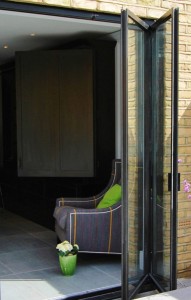 A pair of patio doors with UltraSlim black aluminium frames has been manufactured for a customer who requires something else. To cut our losses, we are placing these doors for sale at £1,500 +vat, fully inclusive of delivery and installation within our service area.
The door set requires an aperture width of 1520mm and height of 2020mm and are suitable for internal or external use. The glass unit is double glazed to British & EU standards and is kite-marked. The side frames are 10mm wide, the slimmest available today on similar products.
From inside, the main door of the pair is on the left and opens outwards. The second door can slide from left to right, wherever you prefer, and if a wider access is required, the second door also opens outwards at the left of the aperture.
For £1,800 (inc. vat, delivery and installation), UltraSlim contemporary doors are a modern twist on the traditional French door. Allowing maximum natural light-flow through a pair of doors, highly desirable UltraSlim could be your buy of the year! Contact us without delay on 01582 561518 as this door won't stick around!
(Similar doors are shown in the images above.)
Links to: UltraSlim gallery; UltraSlim Doors information.